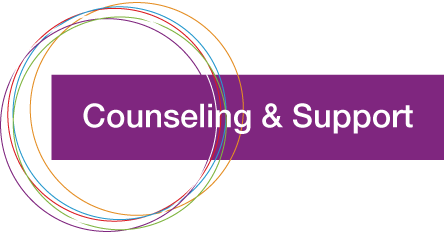 alQaws fills a major gap in our society's health services by providing basic counseling services (both peer to peer and professional support) that focus on sexual orientation, sexuality, and gender identity issues. alQaws' support hotline and gender and sexual diversity friendly professional counseling provide responsive and friendly support services for LGBTs, people with non conforming sexual and gender identities and practices, and anyone who needs this type of support. Under this field, alQaws operates three main projects:

National Hotline – AlKhat: Listening and Information
Alkhat is a volunteer run resource and support "hotline" (an online chat platform and phone number) for individuals and the general community to privately and safely reach out for support or information related to sexuality and LGBT and gender identity. AlKhat operates twice a week on Sundays and Wednesdays between 17:00 – 21:00, via phone at 072 222 0202 or chat support at www.alkhat.org

TransFocus
A dedicated alQaws Transfocus team works to support the mental and physical wellbeing of trans individuals from across our society. As we've gained increased visibility in our society with our growing outreach and partnerships across civil society, we've increased our ability to help trans identified and gender nonconforming individuals with support and counseling, information on gender transition processes, and, if needed, accompaniment to medical appointments. Most medical services are Hebrew speaking and generally unfriendly to Palestinians, and it can be even more difficult for trans individuals to find friendly, knowledgeable help.

Professional Support Services
Through specialized training, we work to create a network of LGBTQ friendly therapists across Palestine, which helps alQaws connect individuals (like hotline callers) with open and knowledgeable therapists and/or counseling centers. For individuals who need more immediate, emergency help, we've created a limited set of resources and guidance for those seeking further help.